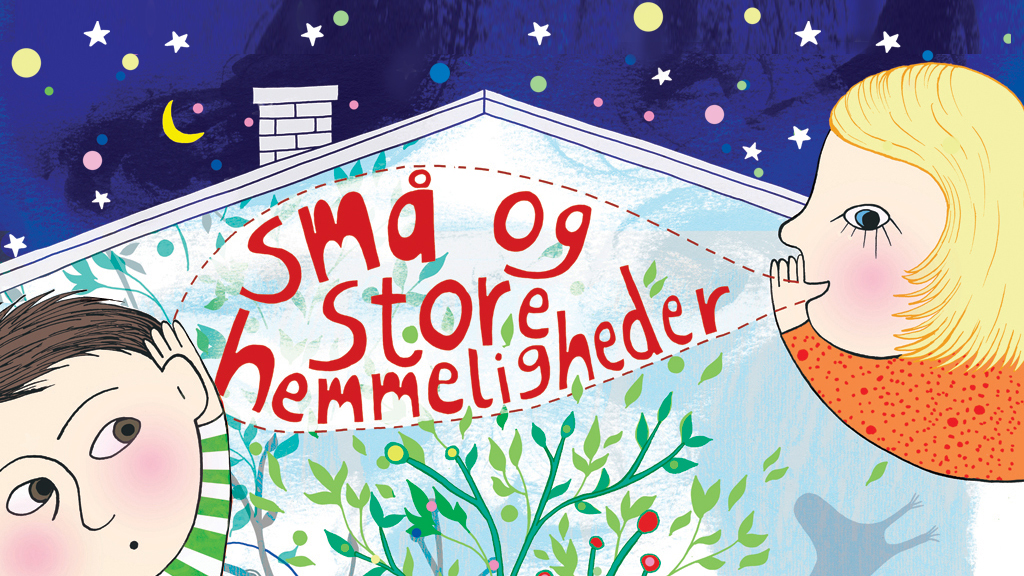 ON STAGE AND BEHIND
Dancers: Hilde I. Sandvold, Søren Linding Urup
Choreography: Tali Rázga together with the dancers
Set design: Sir Grand Lear
Sound design: Erik Christoffersen
Light design: Mikkel Jensen
Dramaturge: Inge Agnete Tarpgaard
Production manager: Maja Aas Pedersen
Illustration & graphic design: Marie Priem
Trailer: Daniel Bødker Sørensen
Press photos: Per Morten Abrahamsen
Producer & PR: Eva Steen Nordhagen
SUPPORTED BY
Statens Kunstfond, A.P. Møller og Hustru Chastine Mc-Kinney Møllers Fond til almene Formaal, Augustinus Fonden, Toyota-Fonden, Koda-Dramatik, BUPL's Solidaritets- og Kulturpulje, Københavns Scenekunstudvalg
MAJOR AND MINOR SECRETS
For the 1-5 year olds and their grown ups
They come small and light. Like bubbles of joy in your stomach, they fizz and give you a wonderful happy sensation. Often they make way to your mouth where they leap out and burst in the ear of the first person you meet. They can come big and heavy, too, and feel like stones bumping around in your stomach.
Major or minor, good or bad, the world is full of secrets. In fact to toddlers the world is one major secret that is gradually revealed. Everything is new to them and they examine and explore, twist and turn in order to grasp the full picture. Is the vacuum cleaner alive? Are shadows afraid of the dark? And does the giraffe on the wallpaper know how to fly?
Two dancers invite you into a quirky world of major and minor secrets.
AGE: 1-5 years
DURATION: ca. 25 min
PREMIERE: March 30th 2016, Zangenbergs Teater (DK)
For full acces to the performance contact Gazart at info@gazart.dk