(activate English subtitles by clicking on "CC" on the video)
Gazart has created a performance about being a child of divorced parents and living in different homes. Divorced families with shared custody are usually viewed as something very normal in Denmark. In fact, about one third of all Danish children have divorced parents. And this seems to apply increasingly to many countries. But for the children a divorce is often a traumatic experience. It's often related to emotional disturbance and loneliness. Therefore we believe it's important to bring focus to the subject.
With the use of dance, music, humor and real stories from children who are living in divorced families, the performance explores the everyday life of children under shared custody, new marriages, home-moving days and everything else.
We hope that we have caught your attention, and that you find the performance interesting. Below you can read more about it, and find trailers, photos, reviews,  and a video of the full piece.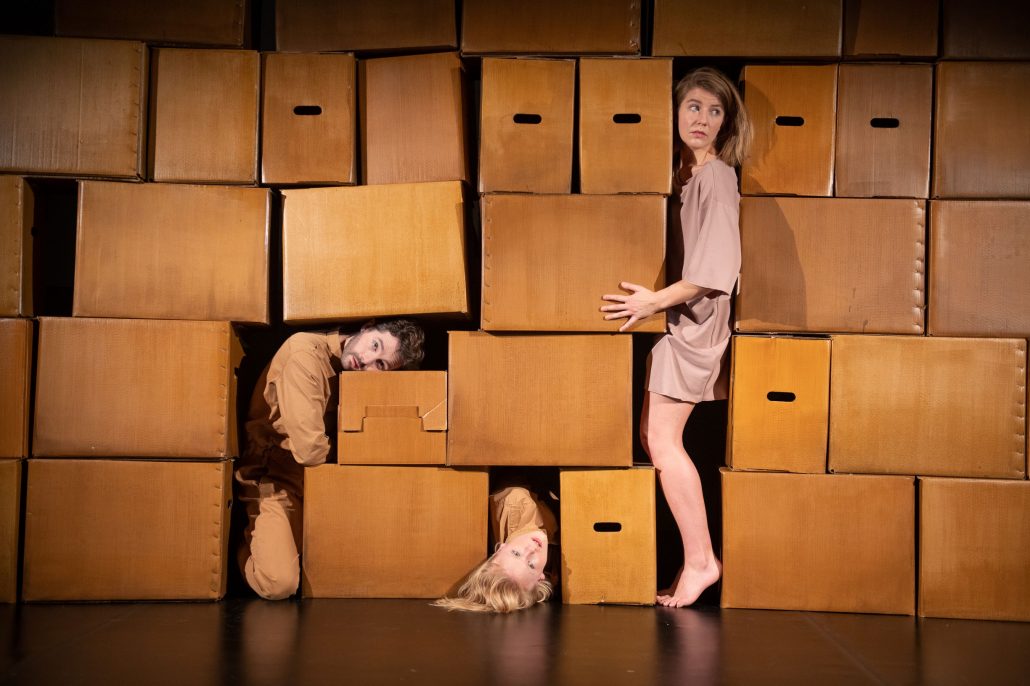 TOURING SPECS
Duration: 40 min         
Age group: 5+
Performance area: 8 m x 6m x 3m height
Set-up time: 2,5h
Get-out time: 1h
Indoors. Masking required
Recommended audience: 100 
CONTACT
For further info on international touring and workshops

Producer, Carlos Calvo
Tlf: +45 25687156
info@gazart.dk
A WHOLE IS ONE HALF AND TWO QUARTERS
A musical and physical performance about children under shared custody 
A performance about divorse and about belonging to multiple homes and families. About moving back and forth, forgetting and being forgotten, being home and at the same time missing home. And about why is seems like the swimwear is always at the other parent's house. But it's also about extra siblings, big families and lots of people to love.
With humor and care it takcels the issues and challenges associated with living with many families as a child.
Watch the full piece  below.
(Activate ENGLISH subtitles by clicking on "cc". Children´s voiceovers can be subtitled or recorded in the local language)
ON AND BEHIND THE STAGE
Choreography: Tali Rázga in collaboration with the cast Dancers: Marlene Bonnesen, Søren Linding Urup, Fie Dam Mygind Set design: Nadia Nabil Composer: Rumpistol Lighting Design: Mikkel Jensen Movement consultant : Anne Nybo Dramaturgical consultant: Karina Dichov Lund Producer: Carlos Calvo PR: Ida Fredericia PR pictures and  trailers: Søren Meisner
With the support of the Danish Arts Council, BUPL, Beckett Fonden, Augustinusfonden, Københavns Kommune and Spar Nord Fonden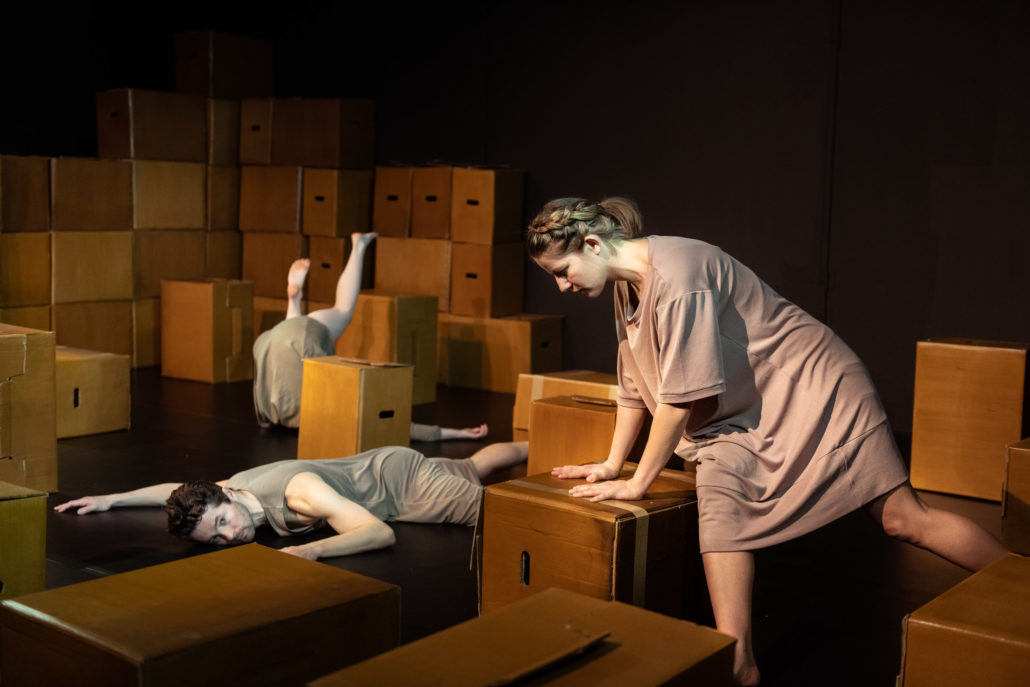 "The performance can initiate great conversations with the children, that you wouldn't otherwise have had, and it makes you curious on your own emotions and experiences. Recognizability, the mirroring of situations that you can identify with is important. The performance is my way of mirroring the changeable reality of children of divorce."
– Tali Rázga, choreographer

Read the entire interview (Danish) here
For more than 10 years, Gazart and choreographer Tali Rázga have created international, physical performances for children and the youth, praised by critiques. Gazarts performances are characterized by curiosity and are exploring both the everyday life and the big events that affects a child's life.
For more info, click HERE