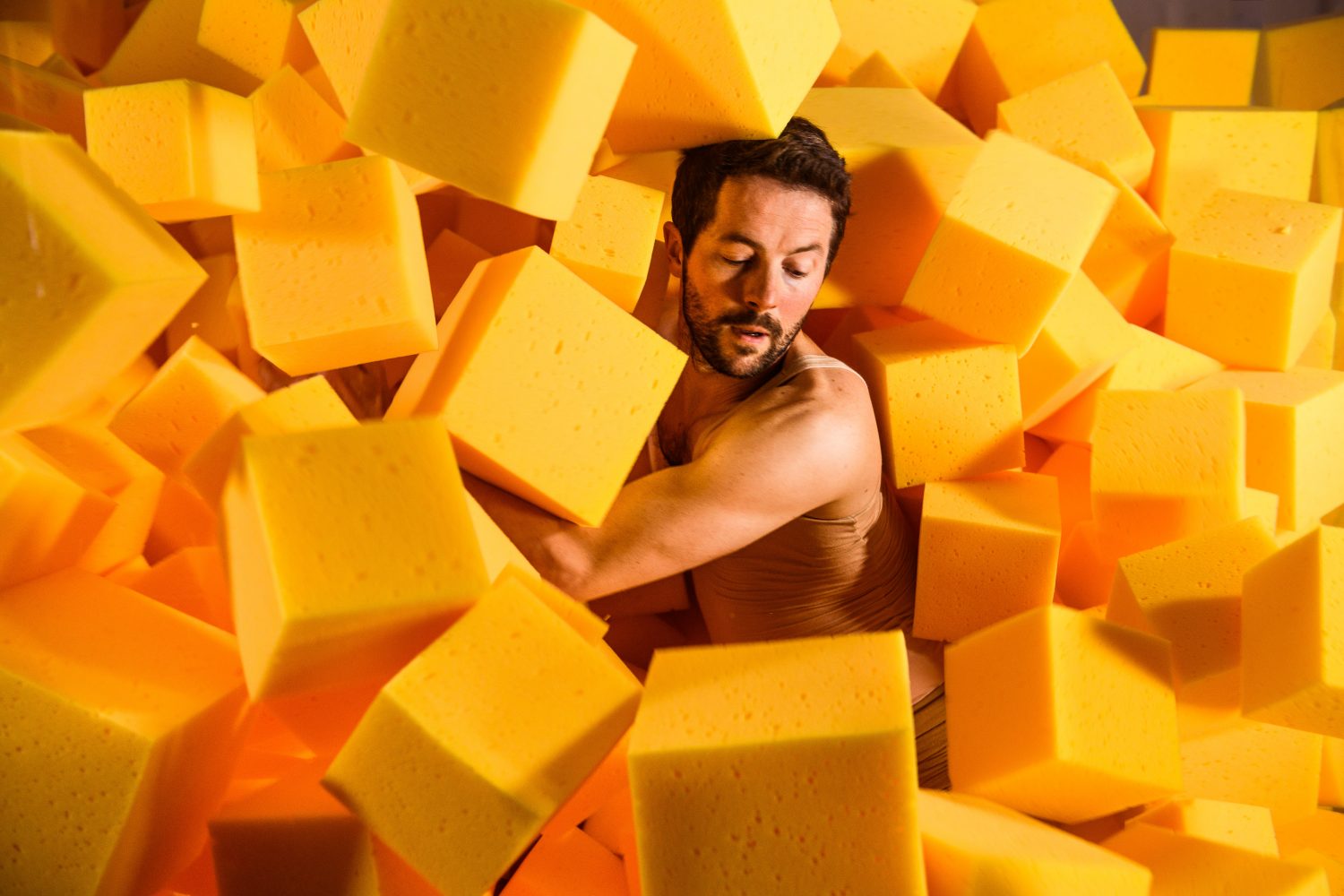 ON AND BEHIND THE STAGE
Choreography: Tali Rázga and the performers
Dancers: Søren Linding Urup, Fie Dam Mygind
Composer: Rumpistol/Jens Berents Christiansen
Production mananger: René Frisch Rasmussen
PR pictures: Søren Meisner
PR: Betina Rex
Producer: Carlos Calvo
SUPPORTED BY Statens kunstfond – Projektstøtteudvalget for Scenekunst, Beckettfonden, Wilhelm Hansen Fonden, Augustinus Fonden
YELLOW BOX
A world of fuzzy yellow foam 
A box of yellow foam frames the work. Inside the box there are two people. They relate to the foam, each other, the world outside and the confinement. Their possibilities of movement are challenged by the limited room in which the foam is both an obstacle and a momentum. A continuous negotiation between transparency and opaque, ease and resistance. It's a bit like running in dreams.
AGE: All ages
DURATION: Ca. 18 min.
PREMIERE: Passage Festival 3.8.2018
For  full acces to the performance contact Gazart at info@gazart.dk
If you have a code for the full performance, you can watch it here.