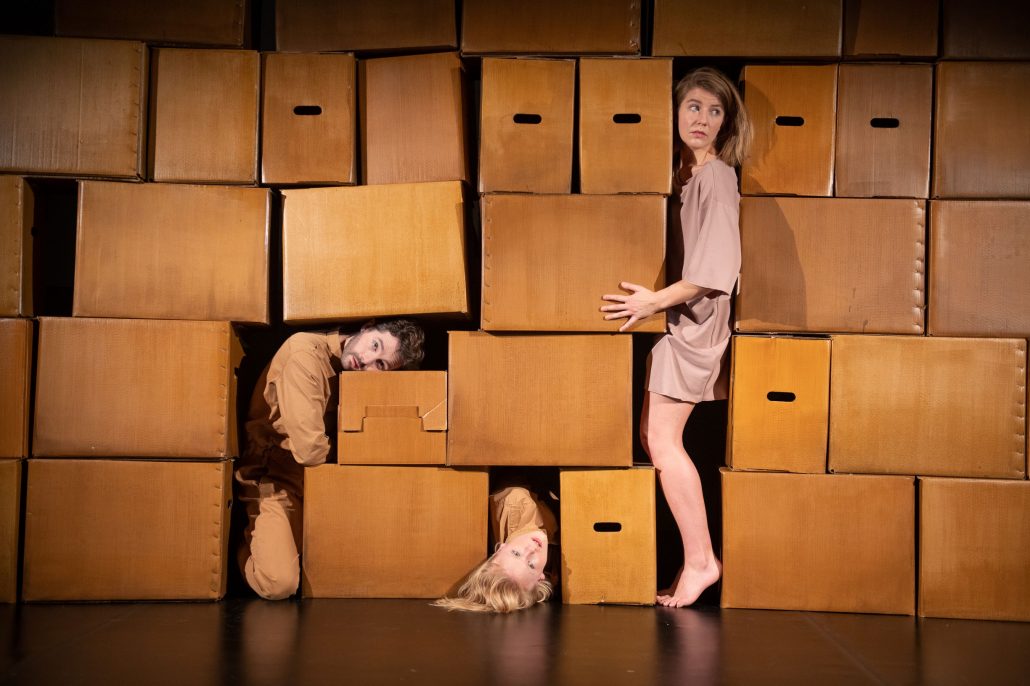 CREDIT
Chroeography: Tali Rázga in collaboration with the dancers
Dancers: Marlene Bonnesen, Søren Linding Urup, Fie Dam Mygind
Scenography: Nadia Nabil
Music: Rumpistol
Light design: Mikkel Jensen
Choreographic consultant: Anne Nybo
Dramaturgical consultant: Karina Dichov Lund
Producer: Carlos Calvo
PR: Ida Fredericia
Photo and video: Søren Meisner
The performance is supperted by The Danish Art Foundation, BUPL, The Beckett Foundation, The Augustinus Foundation, the municipality of Copenhagen and Spar Nord Foundation.
A WHOLE IS ONE HALF AND TWO QUARTERS
A musical and physcial perforamnce about children of divorce
A performance about divorce and about belonging to multiple homes and families. About moving back and forth, forgetting and being forgotten, being home and at the same time missing home, but also about extra siblings a lots of people to love.
With humor and care it takcels the issues and challenges associated with living with many families as a child.
To see the full performance contakt gazart at info@gazart.dk
Duration:40 min
Age: from 5 years