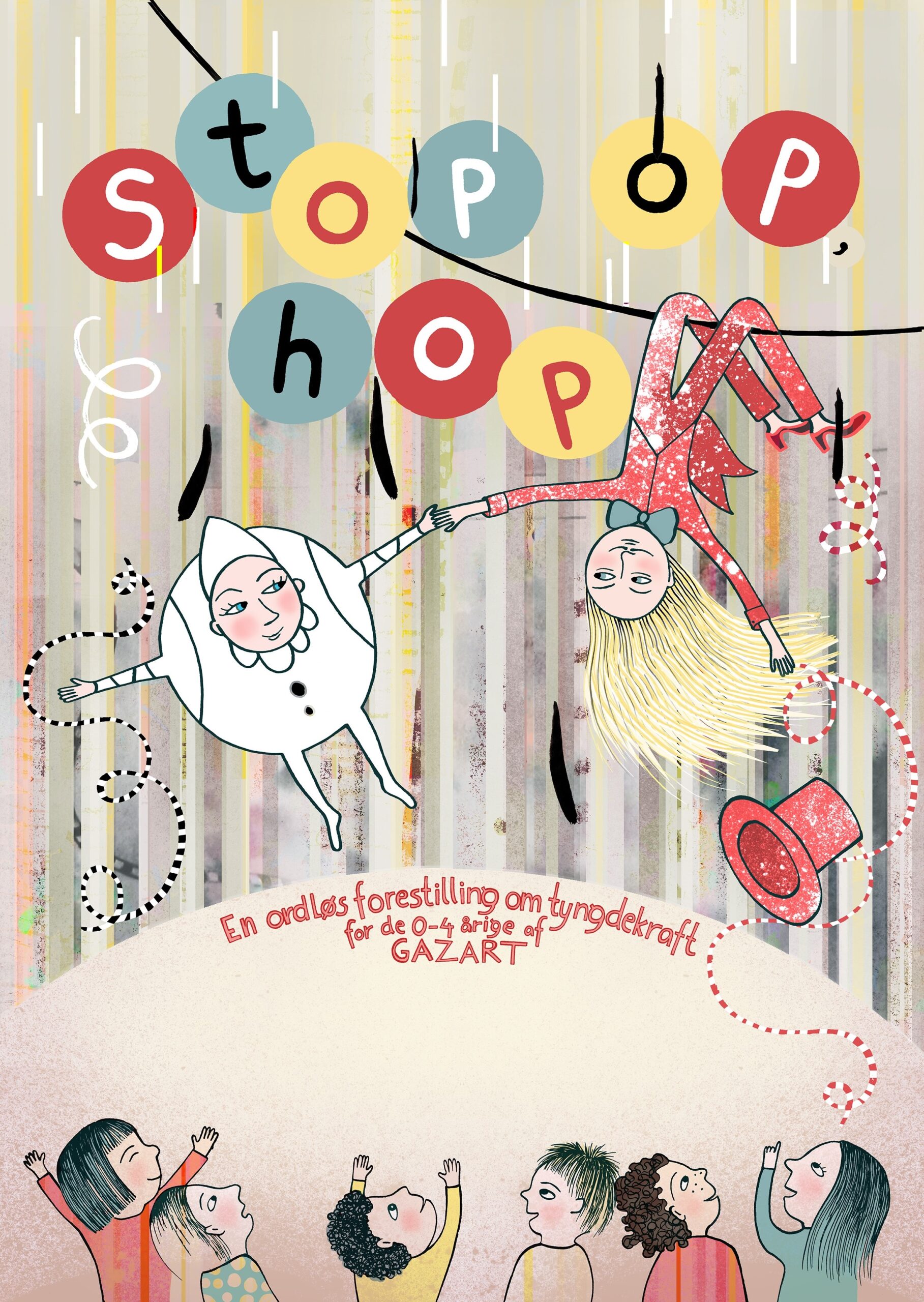 ON AND BEHIND THE STAGE
Choreographer: Tali Rázga in collaboration with the dancers
Dancer: Søren Linding Urup, Fie Dam Mygind
Composer: Rumpistol/Jens Berents Christiansen
Costume designer: Gøje Rostrup
Production manager Jacob Weitze Mylund
Art work: Marie Priem
Producer: Carlos Calvo
PR: Ida Fredericia

SUPPORTED BY Statens kunstfond – Projektstøtteudvalget for Scenekunst, Wilhelm Hansen Fonden, Augustinus Fonden, Dansk Skuespillerforbund.

Stop op, hop
A wordless performance about gravity for children of the age 0-4 year 
Stop op, hop is a sensory and imaginative performance for babies and toddlers, that investigates gravity, mobility and movement. In a world filled with balloons and balls, clumsy clownlike characters and amazing costumes, the dancers explore how things can tumble and turn, rise and fall, and how gravity is setting everything around us in motion.
In a playful universe, you will encounter an elegant dancer and an peculiar creature. Together they explore a magical and circus-like world. A world that invites you to ponder and wonder about up and down and the power of gravity.
Balls are rolling along the floor, jumping up the walls and falling down, before everything freezes… just for a moment. Let the game begin. Stop! Hop!
AGE: 0-4 years old
DURATION: 20-30 min
PREMIERE: Barnens Scen, April 2021.
More more info contact gazart at info@gazart.dk